Here at WWCSD we've had several questions  from teachers about best practices when editing PDF's on Chromebooks and PC Laptops. This tutorial will cover our two favorite web applications for editing PDF's on ANY device.
Using Google Docs, if you can get your class materials formatted properly for it, is ideal namely because of its sharing capabilities. Google Docs allows you, the teacher, to control every aspect of the students experience—from making suggestive edits seamless integration in Google Classroom. However, we live in the real world and sometimes classroom materials aren't able to be easily converted to Google Docs format. Sometimes you'll find materials that are best presented as PDF's and re-engineering these materials is not worth the time or hassle. So what do you do? 
Both Xodo & DocHub are web-applications. Check out the links below to download each app (for Chrome only). Keep in mind, these links will need to be downloaded individually for each student to use them! After Web Apps are installed you can find them by visiting chrome://apps (type this link in in your browser if this link doesn't work).
Xodo INDEX
DocHub INDEX
Signing Into Xodo Docs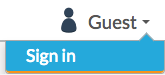 When you visit your Xodo Web App (https://www.xodo.com/app/#/) you'll probably notice that you're signed into a guest account.
If you're on a PC or Mac make sure you're signed into your Chrome Browser first. If you're on a Chromebook, you'll already be signed in. Either way, click the

button and you'll be signed into your Google Account without having to re-type in any information.
---
Interface 101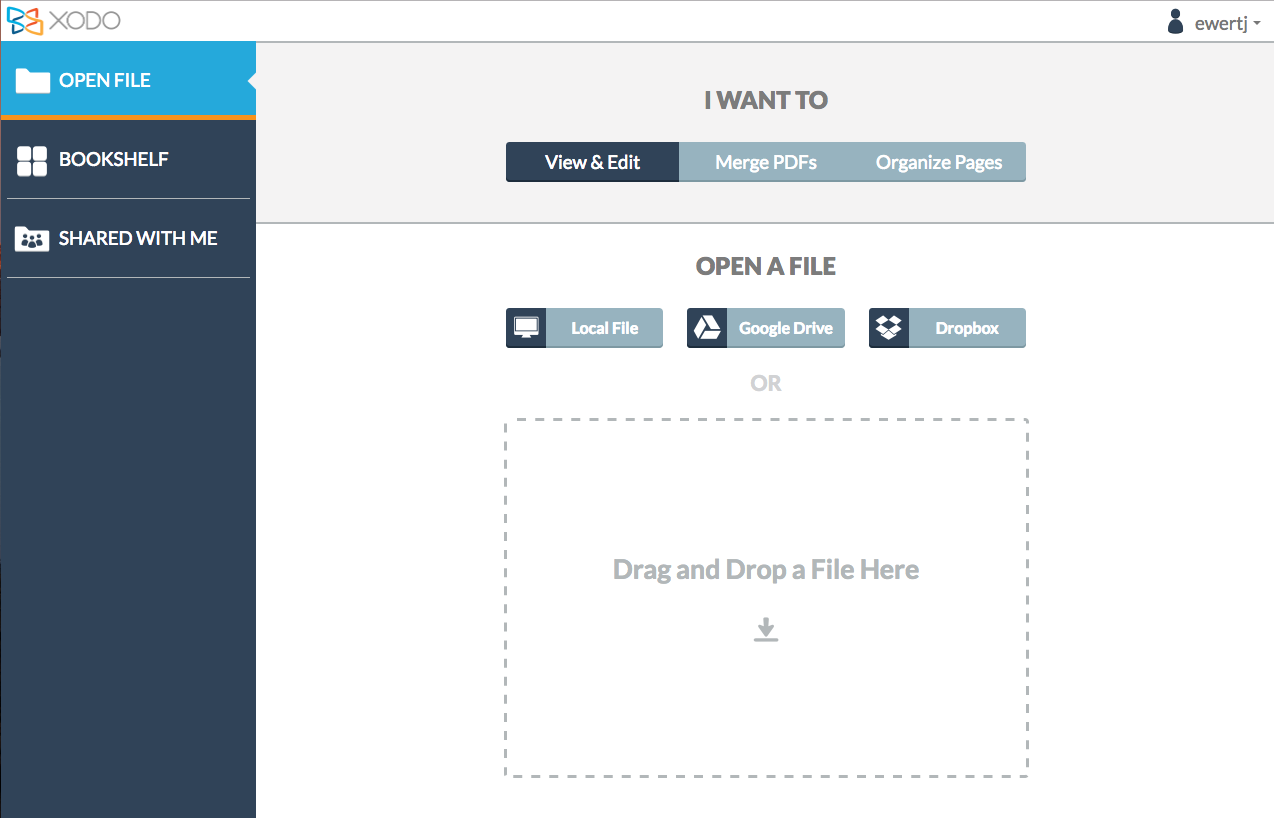 This is the main screen you'll see when first opening Xodo Docs. Notice how my username is now displayed upper-right, which indicates I'm signed in correctly. Everything on this page is explained in more detail below and is pretty self-explanatory.
Opening PDF's with Xodo Docs

This is the tab I'm viewing now: Open File. Use this tab to open files, merge PDF's, and Organize Pages. This is the screen you'll probably be using the most. Bookshelf (see screenshot above) houses all of the files you've previously loaded into your account via Google Drive, Dropbox, or locally. Shared with Me (pictured above) will show files that have been shared with Xodo Docs via files & PFD's in your Bookshelf. This process works very similar to how it does in Google Drive.
---
Moving onto the "I want to" section let's get into View & Edit files.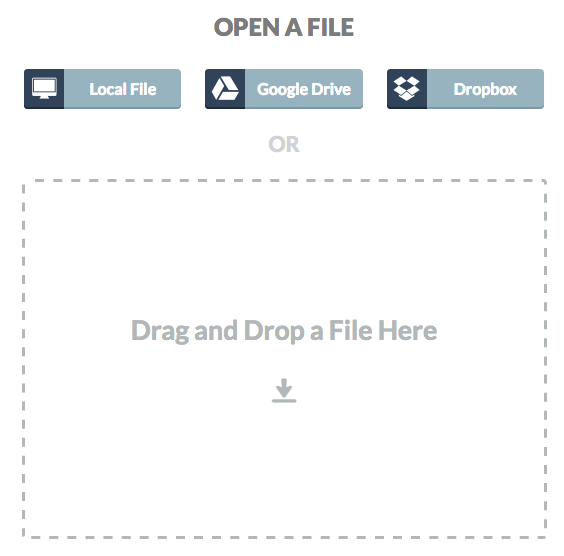 I'm going to suggest you stick with 

because it's so well integrated and your students should already have signed in with Google.
As a teacher wanting to share files with your students, you could drag a local PDF or other resource (like JPEG images) to the "Drag and Drop a File Here" and use this file in your Bookshelf to share with your students via email.
---
One suggestion: If you're using Google Classroom you could have already shared the PDF via a classroom assignment, which would make it much easier for your students to find the PDF because it would be in their Google Classroom folder to begin with.
One thing I have to stress here is that opening files with Google Docs will SHOW ALL FOLDERS AND THEIR SUB-FOLDERS! This can at first look overwhelming which is why it's best to know what the filename is called so your students can do a search (or you can share it out via the Bookshelf).
---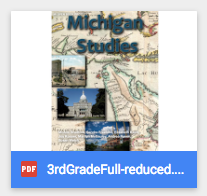 Once you find the file, you'll know it's a PDF because of the icon displayed here. Once it's selected, just click 

to begin!
---
Editing your PDF File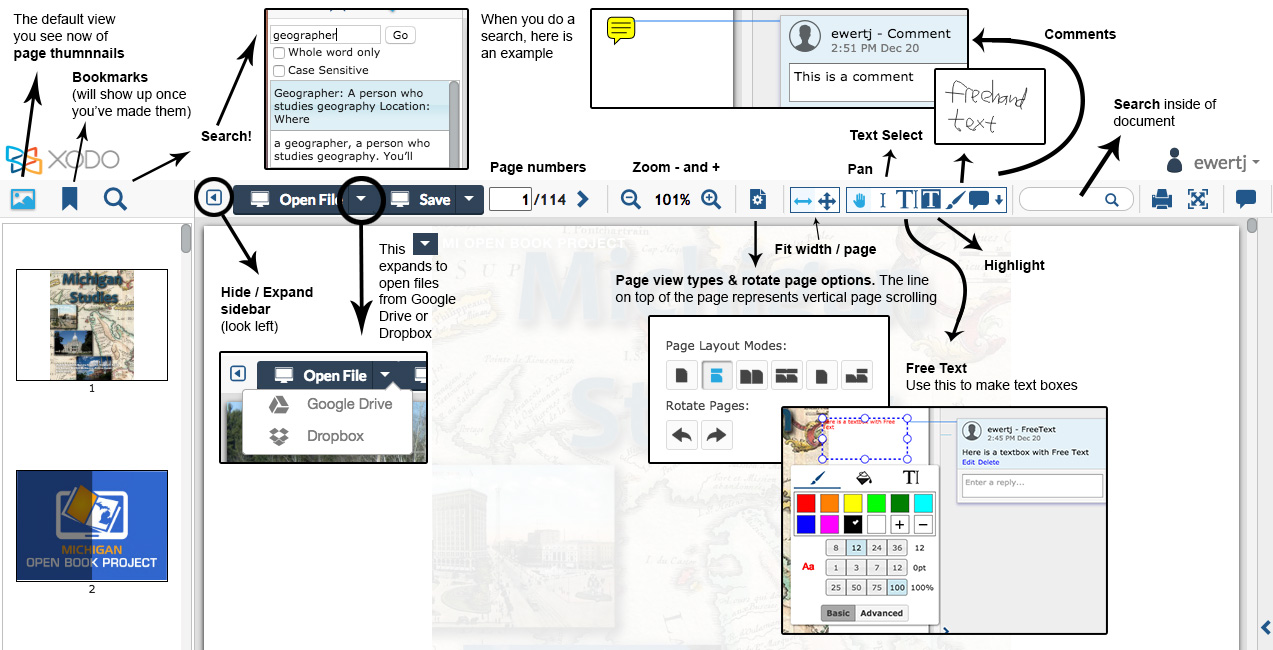 This diagram shows all of the things you can do with Xodo Docs. As you can see, making notes in text and freehand is possible.

There are more tools further found next to the comment toolbox, which looks like 

this.
The comment box is just one of the many expanded options and will be switched out when you select any of these tools here. Want to circle pictures? Yes you can do that. Here are the tools from left to right. Text underline, Text strikeout, Text wavy underline, Arrow, Line, Signature, Comment Note (this is the tool from my screenshot above), Callout (this creates a line with a textbox at the end of it), Rectangle, Ellipse, Polygon, Cloud, Polyline, and Edit Annotation.
Save your PDF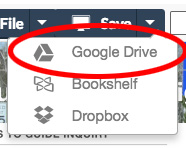 We're getting spoiled with autosave these days, but with Xodo Docs, you'll need to make sure you save! Keep in mind what the save icon looks like, because you're going to want to make sure it has the Google Drive icon. Do you see that arrow next to the Open File icon from my diagram above? Well, there is also one of those next to the Save icon as well… the default is the PC icon, which would save it to the computer itself… probably not what you want. Again, let's just stick with Google Drive.
Additional Features

Xodo Docs has some really useful things to it that you as a teacher may enjoy using. These are Merge PDFs and Organize Pages. Merge PDfs will merge PDF's (or Jpeg / PNG files) into ONE document. This is something only Adobe Acrobat Pro could do before, although there may be web applications I'm not aware of besides this.
The Organize Pages option is useful if you have a PDF and need to remove and / or switch pages around. Again, this is something only the powerful (and expensive) Adobe Acrobat Pro could do before.
For more information on Xodo Docs, check out their blog.
Signing Into DocHub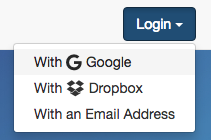 Signing into DocHub is done by navigating to https://dochub.com/ and the clicking the Login icon. For the sake of consistency, use your Google account here to sign in. If your students are using Chromebooks then this should be automatic because they're already logged in. If they are on a PC or Mac they will have to sign in via Google Chrome first or sign in via their student email.
Interface 101

I'll cover what I can in this section but keep it focused on what's important: Opening Documents from Google Drive and editing them. To best illustrate this please watch the video below.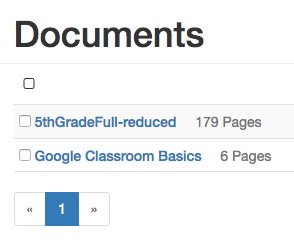 As you can see, from an extension or the site listed above (same thing really), Dochub will easily do many of the things Xodo Docs above will do. I'm not going to go into detail about the Inbox, Sent, Templates, or Fan Inbox because it's not critical to doing the basic thing we want to do here, which is editing and annotating PDF's and then re-saving them. If you want to manage a library of PDF's we suggest you use Google Classroom instead for classroom and materials management.
The sidebar to pay attention to is the Documents section, because after your students begin importing documents, this will be where they go to find them again.
Opening PDF's with DocHub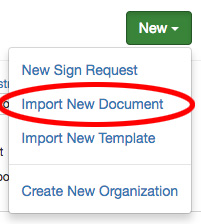 Opening a PDF is very simple. From your interface look for the green New button and select "Import New Document"
---


This brings us to a screen where DocHub is asking us where to get the PDF from. Let's select Google Drive, which you should already be signed into. You may need to Allow permissions for DocHub to access your Google Drive, which is OK. Allow.
Just as you saw with Xodo Docs (if you tried that one), browsing with Google Docs will shows ALL FOLDERS AND THEIR SUB-FOLDERS. This can look overwhelming at first, so I highly suggest you just do a search by name.

Once you do a search and find the PDF you're looking for, just click

and now you're ready to begin editing and/or annotating.
Editing your PDF File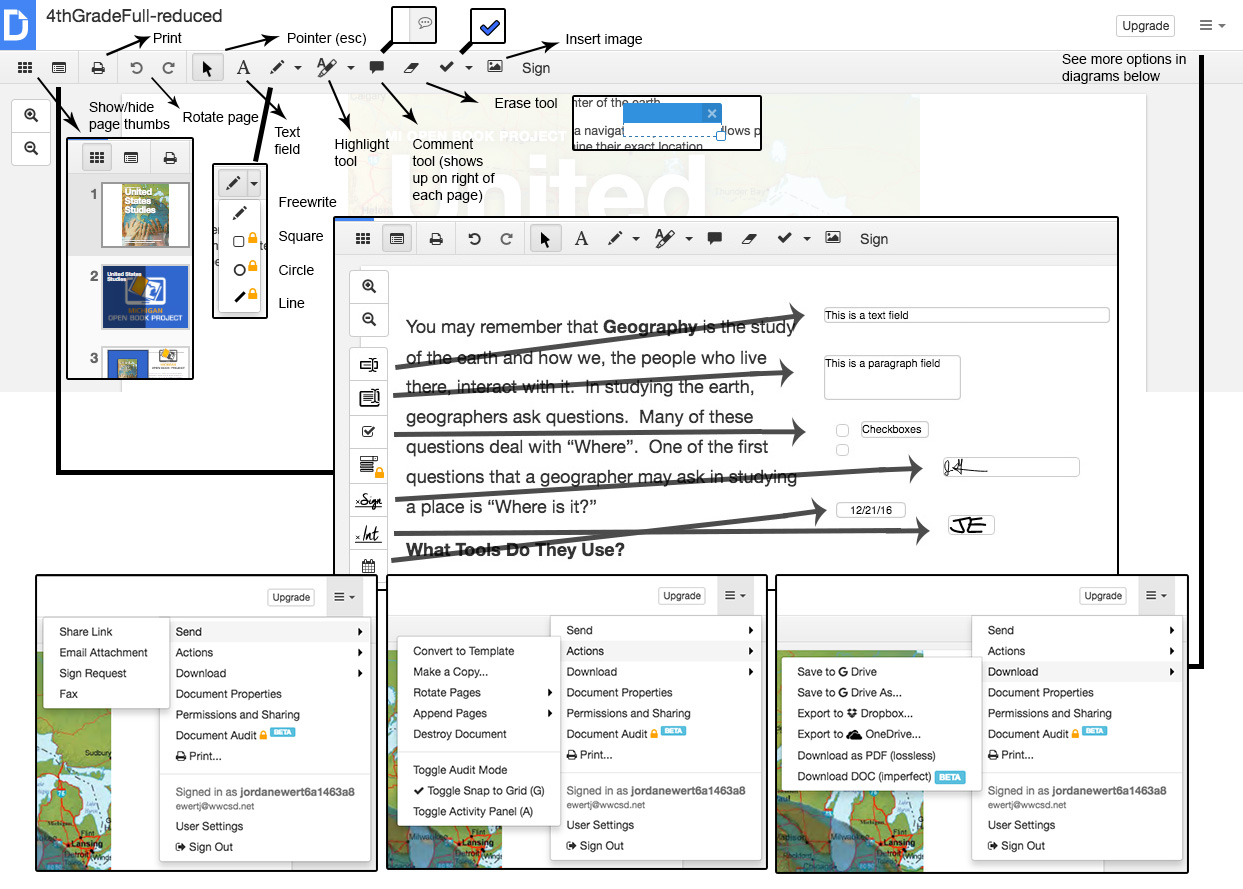 Saving Your PDF
DocHub, unlike Xodo Docs, WILL autosave your files. Now… before you get too excited, understand that large files in PDF's actually are better off only being saved when they need to be… otherwise you're writing a lot of data for just minimal changes. Now, you could make a copy via the menu on the right (see lower right picture) with the Save to G Drive As…
---
I hope you enjoyed these guides! Try these both and see which one works best for you.