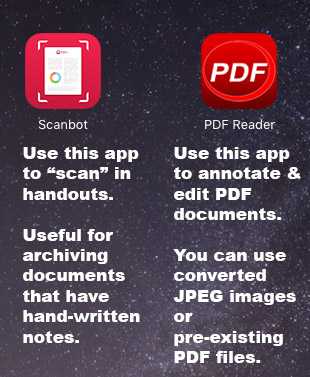 This tutorial can be used for several reasons. If you're planning on editing "scanned in" documents on an iPad the process will be a bit more involved… To do this best I recommend you download the free app Scanbot (iPhone & Android) on your phone for best results. View our tutorial on Scanbot first if you don't know what I'm talking about.
If you don't need to scan in documents because you already have PDF files ready to go (either downloaded or already converted) for your students to edit / annotate on an iPad than you can jump to step 2.
---
This tutorial will show you how to edit PDF's directly on an iPad. If you're using Chromebooks, than you'll want to view our tutorial on Xodo Docs & DocHub instead.
Convert Scanbot JPG image to PDF
So you want to have students edit their handouts further with text, highlights, checkboxes, etc?  Unfortunately, having your students annotate scanned documents means you'll first have to convert them into a PDF file. Don't let this discourage you, it's really not that difficult to do once you get the hang of it.
If you already have your files in a PDF format, jump to the next step.
Step 1:
Download your JPG images (i.e. Scanbot jpg images) you have from your phone to computer. As long as you have Google Drive installed on your phone and are signed into the right account, uploading your pictures is very easy. See this tutorial for information on this process.
Step 2:
Now that you have your images on your Google Drive account, go ahead and install the free Chrome Extension called Free Image Converter from your teacher PC (or personal laptop / chromebook).

Click "Add extension"
Step 3: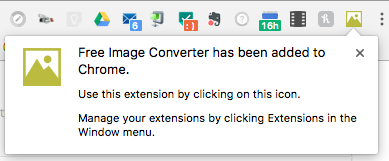 Look for this icon. This is what you need to click to begin the conversion from JPG to PDF.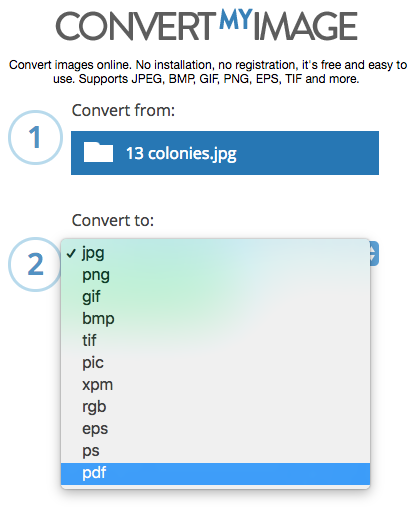 Follow these steps: 1) Browse for your JPG file on your PC. 2) Make sure you select PDF in the dropdown menu!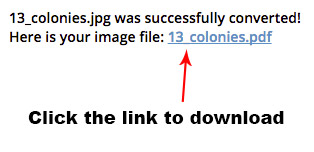 Step 4:
Save the file back to your PC and upload back to your Google Drive.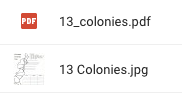 Work with PDF Reader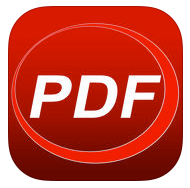 There are excellent tutorials put together for this app that I found here. Please look at these tutorials first before having your students jump in and annotate. I can tell you this though, for the most part the tools are very intuitive and can be learned fairly quick by playing around with the app.
A couple of thoughts
It will be easy for students to work with PDF's found in their student Google Drive once you've shared the proper PDF's with them. That being said, you will need to make sure everyone knows how to log in / log out of their school login account from the Google Drive app.
We are not (yet) 1 to 1, so signing in and signing out is VERY important to understand.
If this sounds like too much, I highly recommend you use provided Chromebooks and Xodo Docs & DocHub instead.