Google Tour Builder allows users to create their own digital tour. Users can include photos, descriptions, and 360° Street views. Tours can originate from a single point, can follow a route/timeline, or be unconnected. Completed tours can also be imported to Google Earth for a different experience than the basic interface.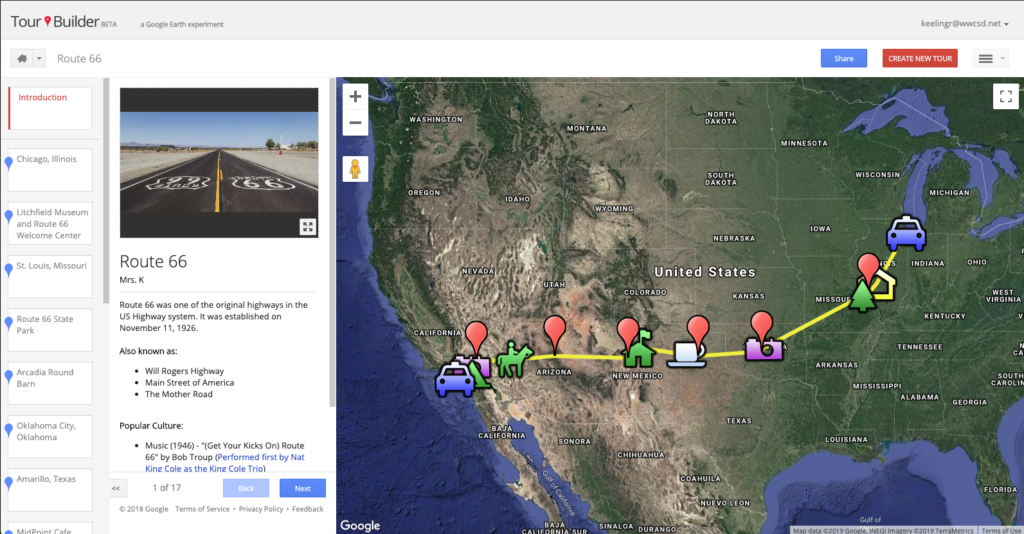 Classroom Technology Integration Ideas:
Create a biographical timeline of a famous person ( ex: Track Magellan's voyages around the world or Alexander the Great's conquests)

Make a virtual tour guide of a state or famous place (ex: Top 10 places to visit in Michigan)

Mark major historical locations (ex: The 7 Wonders of the Ancient World)
If you are using this in Google Classroom, users can share their link under an assignment or if they can individually share the tour with others.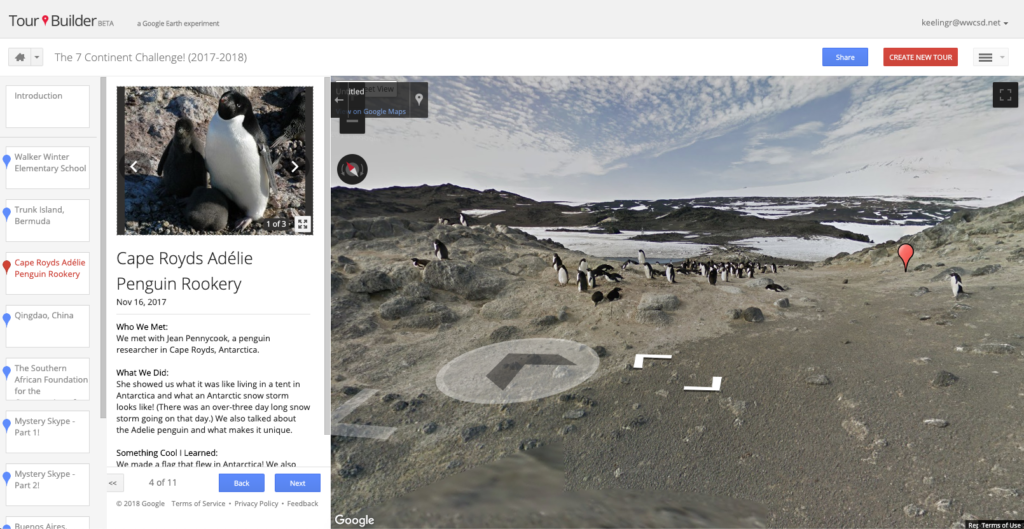 To Create a Tour:
Choose "Sign in" in the upper right corner and login using your Google credentials

Choose the red "Create a tour" button

Add the title

Add the author (student name)

Create your introduction/cover

Add a cover photo

Add a description of the tour/story

Decide how you want the points on the tour to appear

Story – follows a "route" from point to point (good for timelined events or specific directions)

Hub – All "routes" radiate from the first location position (distance from one point to multiple points)

Disabled – no connecting "routes" (only icons will appear)

Choose a path color (if desired)

Add points of interest

Click the +Add Location blue button (left menu)

Type the location you are looking for

Can be specific or general

Drag the Streetview "man" to view the area (left of the map, drag the orange man to a blue route on the map to view the street view for the area)

When you have found the person, click the "add to tour"

Put in details to each point of interest

Rename the title

Add photos or videos* (*videos may not be enabled for students to add)

Add descriptions

Information will be shown to those viewing the tour

Can add links (or site their sources)

Change Icon

Share (via Share Button)

Invite specific people

Enable Link sharing (Anyone who has the link can view)

If enabled can be shared via Google Classroom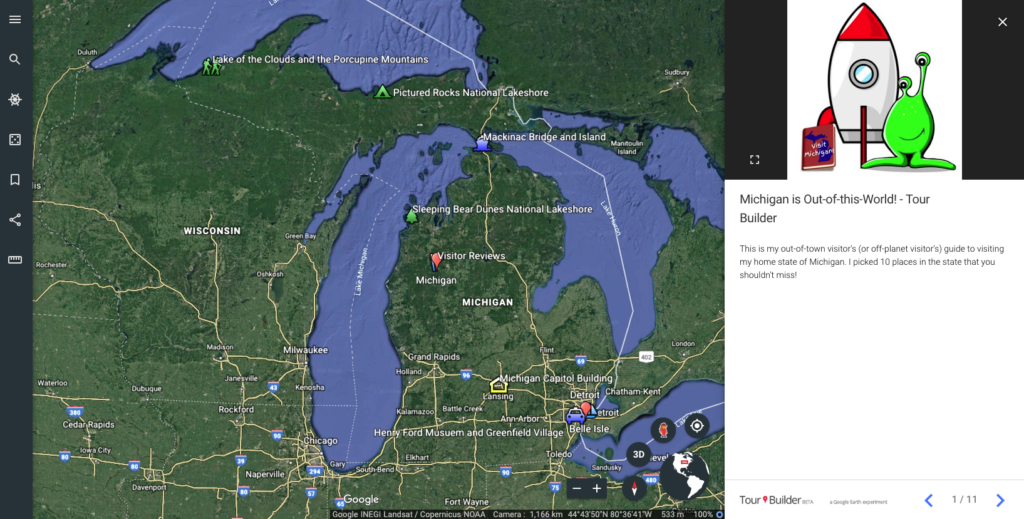 Sample Tours: