Sometimes it's extremely useful to upload pictures & screenshots from your phone to Google Drive. Below I'll go through the steps. Screenshots show my Android phone, but this works pretty much the same with an iPhone (or iPad).
Step 1: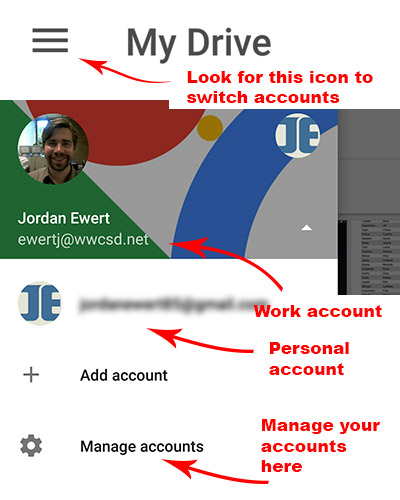 Download Google Drive App (Android | iPhone) to your phone.
One you've downloaded the App, sign into your account. You can manage multiple accounts from the app very easily. See the screenshot for more information on how this works.
A very useful feature of the Google App for your phone is the ability to easily toggle between your work / personal account with one click.
---
Step 2: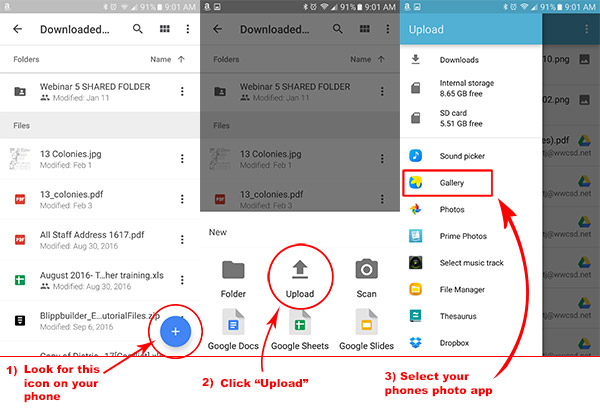 ---
Make sure you're in the right account. Follow these steps from your phone. After you've uploaded your pictures they will appear in your Google Drive from any device.