This week Google updated the Google Meet links that can be generated in Google Classroom. The update will make Google Meet more secure when using it with students.
The Google Meet link is now located in a box below the Stream Banner. The controls for using Google Meet have also been put there as well. (Manage access by clicking the triple dots in the box to turn on or off student visibility, etc). Previously the Google Meet link was located in the Stream Banner (or as a link at the top of the Classwork page which is still available).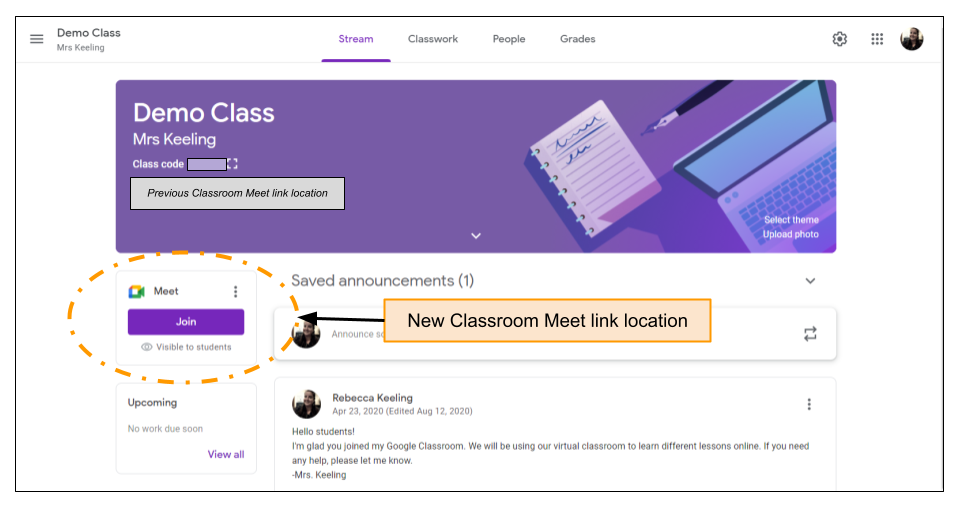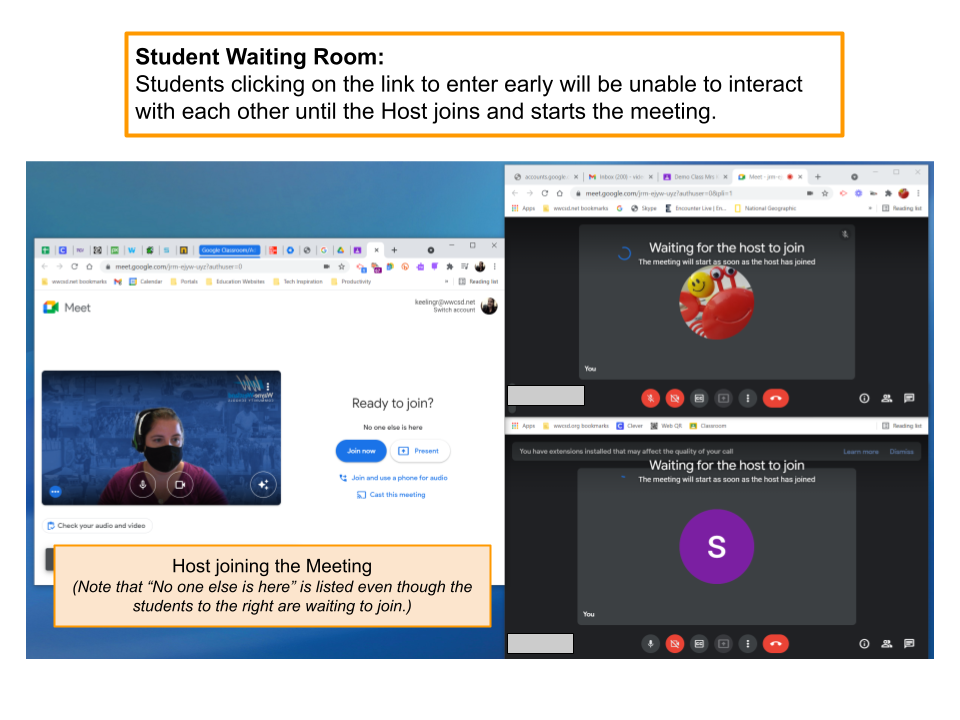 Joining a Meet
Participants will click the "Join" button to enter the Meet
NEW – Students will be sent to a waiting room until the Meet starts

(previously a message would generate saying the host hadn't started the Meeting, etc)

Once the Host joins, all participants in the waiting room will be admitted.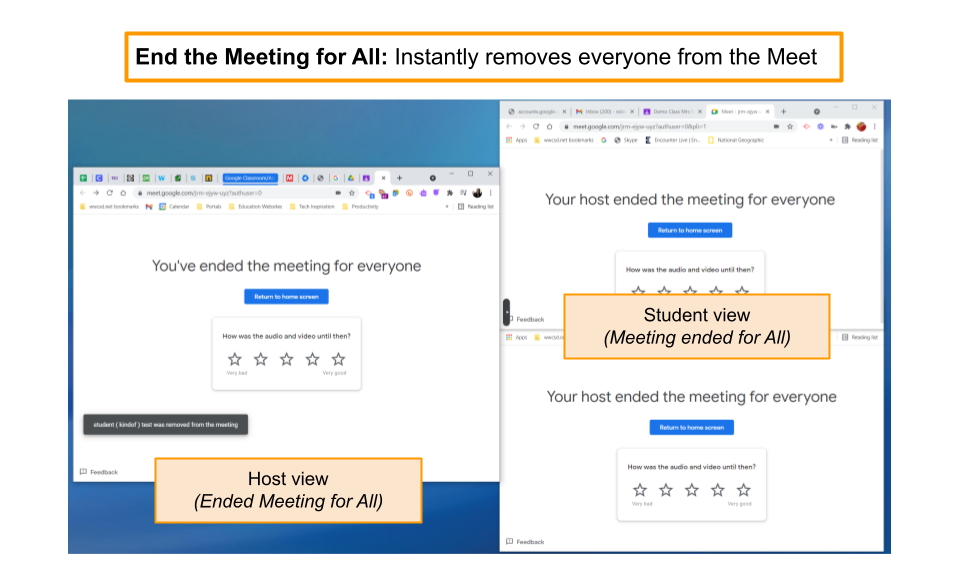 Ending the Meet
The Host will have the option to "End the video call for everyone" or "Just leave the call"

Recommended to "End the Call" when working with students so they are not unsupervised

Turn off Quick Access – this prevents people from joining the call after you leave (and saves this setting for future calls)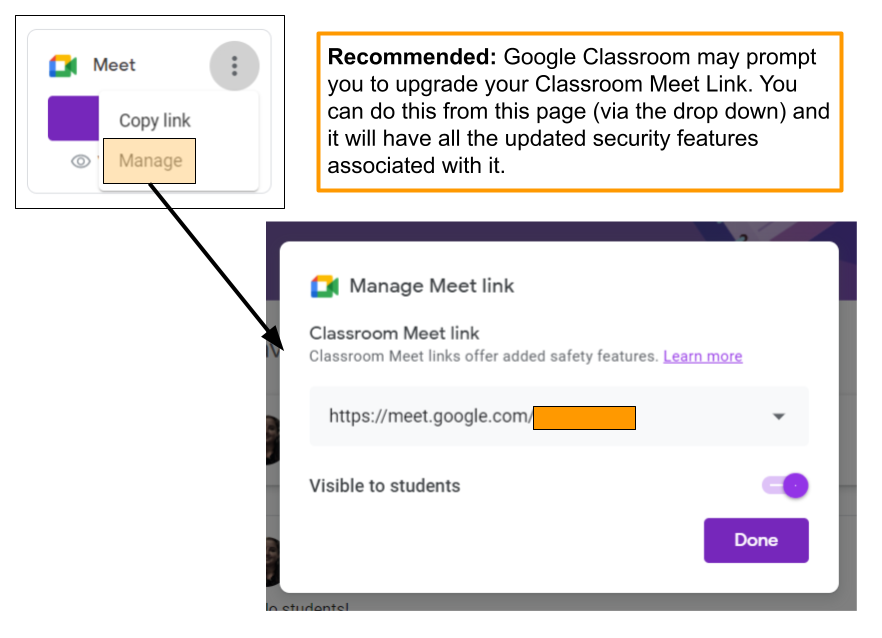 Access Meet Settings:
Meet box (in the Stream)

Click the triple dots in the upper right of the new Meet box
Choose "Manage"

Copy, reset, or remove the link
Change the visibility of the link (for students)

Classroom Settings (upper right settings gear)

Same settings as in the Manage option in the Meet box
Please note – if you are asked to upgrade your Meet link, you must do so in order to have the students see the "waiting room" when they try to log in.